CRC LEME HONORARY FELLOWS
LEME Honorary Fellowships are awarded by the Board in recognition of outstanding contributions to the development and promotion of Regolith Science
The Awards are in the form of embossed and engraved jarrah plaques. Sixteen Awards have been presented thus far by Mr George Savell, Board Chair.
Nine Awards were made at LEME Wind-Up Dinners held in Canberra (25 June), Adelaide (27 June) and Perth (3 July).
Dr Charles Butt
Dr Steve Hill
Mr John Keeling
Dr Ken Lawrie
Dr Ken McQueen
Dr Colin Pain
Dr Steve Rogers
Mr Keith Scott
Ms Lisa Worrall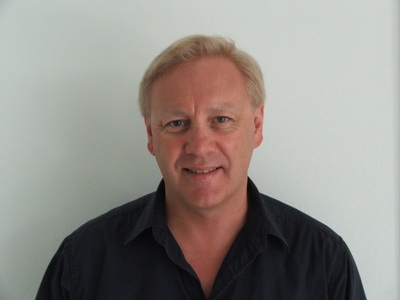 DR KEN LAWRIE
Ken was appointed Leader to the Program 4: Salinity Mapping and Hazard Assessment in 2002 at a very difficult time for LEME, with the withdrawal of Bureau of Rural Sciences from the Centre. However, those who have worked with Ken will recognise his enthusiasm, dedication and professionalism and his ability to manage and overcome such difficult situations.
Ken must take full credit for the successful (and indeed impressive) development of the regolith-based salinity program. We should recognise he did this from a zero base in 2002. This part of LEME research is now recognised as being of a very high level of innovation, relevance, and delivery. His work and that of his Salinity program colleagues is a showcase of LEME 2 end-user focussed outputs.
Perhaps the greatest success has been the scientific underpinning and demonstration of the application of Airborne Electro Magnetic techniques (AEM), to salinity and groundwater resource assessment, in the face of a pretty cynical group of end users. The groundbreaking work of the LEME team is recognised in their pivotal role in the BRS river Murray Corridor AEM project. Another outstanding achievement is the development by the Salinity team in GA of Groundwater flow systems modelling.
Ken has an excellent appreciation of the requirements of clients and stakeholders. He has built his research projects, in partnership with stakeholders, on the pursuit of practical outcomes directed at client needs. He has developed a strong network of NRM scientists, managers and policy makers, which have ensured the delivery and uptake of LEME Salinity research.
The level of externally funded contract work undertaken by his program colleagues demonstrates a high level of demand for the skills and scientific insights the program has developed.
Throughout his tenure as Program Leader Ken has been a strong supporter of the CRC Executive. His loyalty and advocacy of LEME and its science is outstanding, and is appreciated by his team at GA, his fellow Executives and the CRC Board.
Ken's exceptional geoscientific knowledge (geophysics, economic geology as well as regolith science) is clearly internationally recognised.