WINNING IGES POSTERS
LEME researchers scooped the pool in winning the first, second and third awards for the BEST PROFESSIONAL POSTERS at the September 05 International Geochemical Exploration Symposium held in Perth WA.
Congratulations to the authors and to the LEME Visual Resources Unit guys - Angelo Vartesi and Travis Naughton - for their excellent drafting work.
FIRST PLACE
Patrice de Caritat (patrice.decaritat@ga.gov.au)
and Dirk Kirste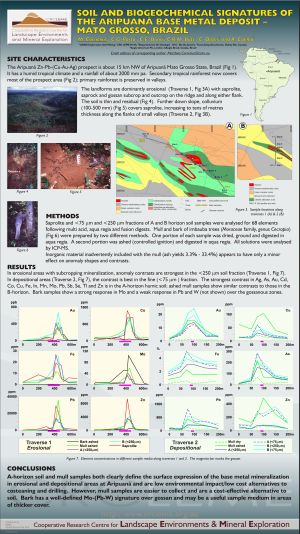 SECOND PLACE
Matthias Cornelius (matthias.cornelius@csiro.au), Claudio Porto, Colin Dunn, Charles Butt, Christopher Oates and Roque Coelho.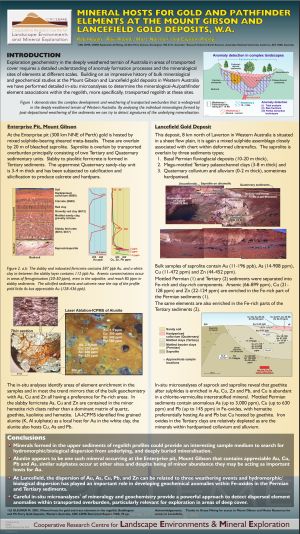 THIRD PLACE
Rob Hough (robert.hough@csiro.au), Ravi Anand, Marc Norman, Cajetan Phang